You Need Help—Let Our Team Serve You
At Shane & White, LLC, we understand and are on your side. Our attorneys are known for being caring and thorough. When you visit our Edison, New Jersey, law offices, we will talk with you about your situation. We will tell you how the law may affect you, and we'll lay out your options for the best possible resolution. We are also available to meet with you at your home or hospital if you are unable to travel.
If you choose to retain us, we will begin building your case by collecting evidence. If necessary, we may partner with investigators to record evidence at the accident scene, get statements from witnesses and review police reports. Additionally, we are experienced with dealing with insurance adjusters.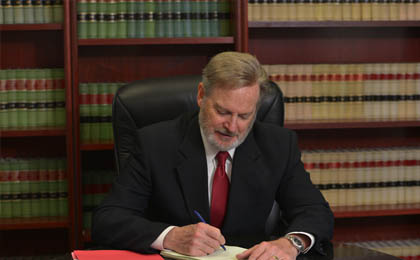 We often prepare extensively for trial while also negotiating a settlement. Most often, we find that settlement best serves our clients. But we also know that preparing for trial helps us settle for the full and fair compensation our clients deserve. When other parties know we are serious about going to court, they are more likely to do anything to keep us out of the courtroom.
If you are uncertain if your injury qualifies, please contact us immediately to inquire. We can sit down, answer your questions and talk with you about your options. The consultation to explore personal injury claims is free, and there is no obligation to hire us. You should also know that if you do not get paid, we do not get paid. All personal injury matters are taken on a contingency fee basis.
It is better to do this sooner rather than later because there is a strict statute of limitations in New Jersey personal injury cases. If you do not act quickly, you may lose your rights to take action and seek reimbursement for the harms you have experienced.
Call Our Personal Injury Lawyers to Learn About Your Rights
To talk with us now, call our personal injury lawyers at 732-819-9100 or contact us online. We can arrange a confidential, in-person consultation at a time that is right for you.