At Shane & White, LLC, we often remind our clients that we will prepare your case for trial—even if our goal is never to take them there. What does that mean? More than 99 percent of legal disputes are resolved through settlement negotiations. Most of the time, settlement is the best possible outcome for the parties involved because it gives them control over the outcome without the expense of going to trial.
However, a full and fair settlement is not achieved without the possibility of trial. The parties and their lawyers look to the likely outcome of a trial to drive settlement negotiations. For example, if an injury victim would be highly likely to win at trial and receive a larger verdict from a judge or jury, the negligent driver's insurance company would be motivated to make a settlement offer to avoid the courtroom.
Our Personalized Litigation Practice
At our Edison, New Jersey, law firm, we work hard to thoroughly prepare for trial while we are often pursuing settlement through mediation or other dispute resolution options. Lawyers at our firm have extensive experience and in-depth knowledge of the law, so we are well prepared to take your case to trial in New Jersey courts when necessary.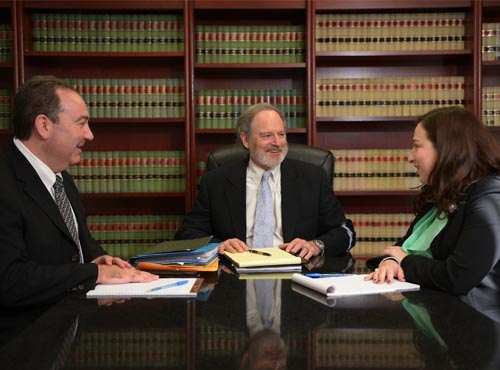 We take a wide range of cases to trial in New Jersey courts, including family law, domestic violence, personal injury, landlord/tenant, and business and commercial disputes. Each one of these cases is different. We prepare thoroughly and tailor the approach we take to meet our client's unique needs.
Unfortunately, it happens sometimes: A bad outcome at trial can have a significant and negative effect on your life. It may be possible to appeal the decision, i.e. asking a higher court to overrule or modify the decision of a trial court. At Shane & White, LLC, we practice appellate law as well, reviewing the case record, drafting the appeal and appearing at oral argument. We can help turn negative outcomes around.
Call Us to Learn If We Are the Right Fit for Your Case
To talk with us about how we can help resolve a dispute or turn a negative outcome around, call our Middlesex County law office at 732-819-9100. You may also contact us online.