7 Questions
to Ask When Hiring a Family Law Attorney
Because the stakes are high in any divorce case, as your children and often a great deal of money are at issue, you need to ensure that the attorney you hire is capable and confident in representing your interests. Here is a list of suggested questions that a competent family law attorney will be able to answer, and how the attorneys at Shane & White, LLC, match up.
You've Asked the Questions.
Now What?
Before retaining a law firm, take a moment to think about the lawyer's answers to your questions. How comfortable did you feel at the end of the conversation with the attorney? Did you receive direct and responsive answers to these questions? Do you feel at ease with the attorney?
Remember that the initial consultation is as much about you discovering whether the lawyer is a good fit for you as it is the attorney agreeing to take your case. Do not retain a law firm based on a big name alone. It is also important for you to feel comfortable working with the attorney to resolve personal and challenging family law matters.
Read the Retainer Agreement
Depending on the answers you received from the potential attorney, you should continue with requesting information regarding the fee structure used by the firm. All of the below questions should be addressed in the attorney's Retainer Agreement.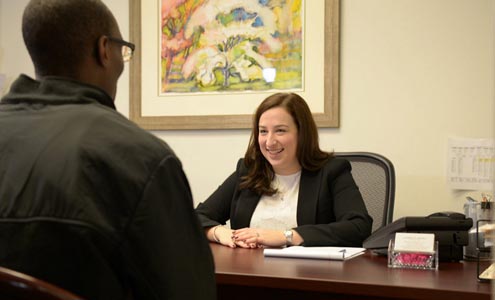 Take your time reading the Retainer Agreement, and read it carefully. It is a contract between you and your attorney. Upon signing the agreement, you will be obligated to pay for the services provided to you. Every attorney should provide you with sufficient time to review the Agreement in the law office or to take the agreement home to review it with friends or relatives prior to signing.
Call to Schedule an Interview With One of Our Family Lawyers
If you would like to talk with us regarding your family law concerns, please schedule an in-person appointment at a time that is convenient for you. To get started, call our law office at 732-819-9100 or contact us online.