We have represented parents whose exes refused to pay, parents who had made the mistake of paying too much support "off the record," parents who lost jobs and could no longer afford to pay and parents whose children's needs changed so that they required more support.
Experience has taught us that the best way to approach child support conflicts is with care and diligence. We are understanding and exceptionally thorough, taking the time to talk with you about your situation, working to uncover any information that could affect your case.
Our approach has helped us achieve a history of positive outcomes for families throughout New Jersey and a reputation for ethical and professional conduct in the legal community.
New Jersey
Child Support Guidelines
In New Jersey, child support is usually determined according to series of child support guidelines, although the court may depart from those guidelines in certain circumstances such as high-income-earning families. The guidelines apply when support is established or modified. They take into account factors such as the income of both parents and the time that a child spends with each parent. Things like hidden costs of caring for the children, substantial financial obligations, and medical and dental insurance expenses may also be considered.
Uniform Interstate Family Support Act
Even in situations where the non-custodial parent lives out of state, child support obligations can be collected. The Uniform Interstate Family Support Act (UIFSA) requires employers (in-state and out-of-state) to coordinate with other states to ensure compliance with income withholding orders. This act ensures that only one order for support, for a particular child, is enforced at any one time. The UIFSA also allows a custodial parent to register an order in the non-custodial parent's state to enforce that order and, under certain circumstances, permits modifications.
At Shane & White, LLC, we can assist with matters related to the Uniform Interstate Family Support Act (UIFSA). We have in-depth knowledge of even complex child support and family law matters, and we can help you take action.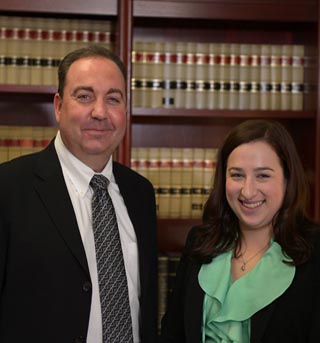 Get the Right Help to Resolve Your Child Support Concern. Call Us.
To talk with us about how we can help with child support matters, call our Edison, New Jersey, law office at 732-819-9100 or contact us online. We can arrange an in-person consultation with an experienced family law attorney at our firm.