New Jersey Name Change Attorneys
There are many different reasons for changing a name, many are associated with Family Law; adoption, divorce, and marriage.
How To Change Your Name in New Jersey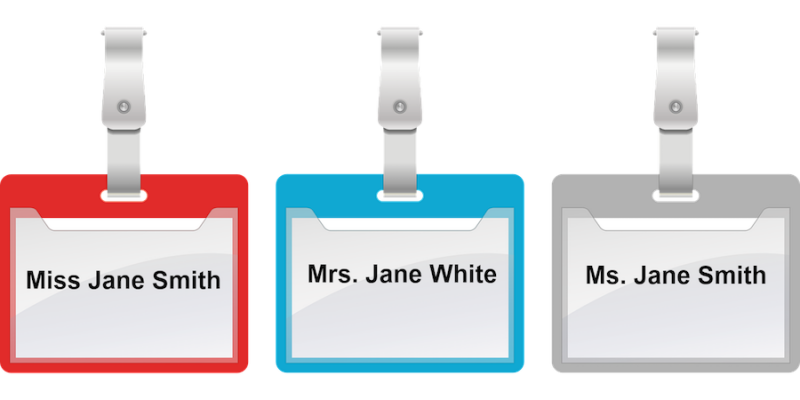 In New Jersey it is not necessary to have a lawyer to legally change your name but if you need help changing your name or the name of an adopted child, this is a service that the Family Law attorneys of Shane and White can provide for you.
The steps to changing your name requires some paperwork, filing paperwork with the clerk in the Superior Court filing, proving that you have provided proper notification of the name change, a court hearing, and some additional filings.
The forms to be filled out can be found on New Jersey Courts ( http://www.judiciary.state.nj.us/prose/ )
Verified Complaint Including Certification of Plaintiff for Name Change
Order Fixing Date of Hearing
Final Judgment
Proof of Mailing
Sample Newspaper Notice
Changing Your Name After Marriage
After marriage, a woman has the "right" to change her name to her husbands. She can simply present her marriage certificate to the business or financial organization and request a name change. However if the newly married couple intends to both change their name to something other than the husband's last name, then a court order is required and the legal name change process below should be followed.
Changing Your Name in the Divorce Process or After the Divorce
The divorce process includes the option for a legal name change. Ken White was intereviewed about about this process in "Biz Brain: What's in a name (change)?"
"As part of finalizing a divorce, a wife is permitted to resume her maiden name, the procedure is no more involved than requesting the relief — right to resume the maiden name — within her complaint or counterclaim for divorce." Ken White
If the wife opts to keep her marital name during the divorce process but wants to change it after the divorce, she has to follow the legal name change process outlined above or contact a Family Law attorney to handle the legal name change back to her maiden name or some other name.
Can I change my name without a divorce in New Jersey?
Author Karin Price Mueller lists the steps and the approximate cost in the NJ.com Q & A article "Biz Brain: No divorce, but wanting a name change". However author Karin Price Mueller takes it a step further and consults with a family law attorney – our own Ken White. Ken's advise is to consult an attorney – I'm sure that's what you'd expect an attorney to say but Ken brings up the very valid concern that as an estranged married couple you may be "exposed to liabilities" that your ex-spouse is incurring. He questions why you would not want to file for a divorce. Read the full article on nj.com "Biz Brain: No divorce, but wanting a name change"
Changing a Child's Legal Name in New Jersey
A child's legal name is identified on the birth certificate at the time of birth (or prior to leaving the hospital).
If a child born out of wedlock, he/she is usually given the last name of the mother. However the mother is given the option to list the biological father's last name. Adopted children's names are legally changed in the adoption complaint.
When you change your name legally – be sure to notify everyone that you would normally notify if you changed your address plus – your school or employer, the US Post Office, the DMV, Social Security, and if you have a Passport.
ABOUT Ken White, ESQ
Kenneth White is a partner in the New Jersey law firm Shane and White. Ken White's legal practice includes Family Law. Contact Ken if you need assistance with the legal name change process.