How soon before a marriage should a prenup be signed? Ken White discusses prenup deadlines in the latest NJ Money Help article.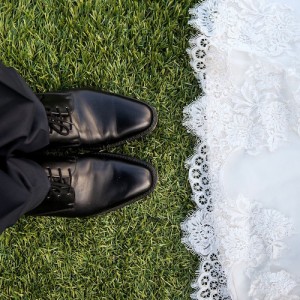 NJ Money Help offers advice to those submitting questions. A recent question was submitted and the team at NJmoneyHelp.com contacted matrimonial attorney, Ken White, for more information about this question about prenup deadlines in New Jersey.
The Question About Prenup Deadlines
How soon before a marriage should a pre-nup be signed? My daughter is getting married in five weeks and her fiancé still hasn't given her the pre-nup so she can have an attorney review it. His father owns a large company and she believes he does not want her to make any changes. She has been with him for eight years.
Answer about Prenuptial Agreement Deadlines
There are no rule, no set number of days before a marriage that a pre-nup must be signed.  Many lawyers have different deadlines prior to the marriage ceremony from which point they will not draft, execute, or review a premarital agreement. Some attorney's have a 90 day deadline, Ken White uses a 30-plus day deadline, and will refuse to participate in the process if less time is available.
The Law – the Premarital and Marital Agreements Act
Per the law in the statute of the Uniform Premarital Agreement Act, N.J.S.A. 37:2-31, a premarital agreement:
must be in writing
must be signed by the parties before the marriage
must have a statement of all assets belonging to the parties at the time of the agreement attached to it
and both parties must either have independent counsel or specifically waive, in writing, their right to have an independent attorney review the agreement
the prenup becomes effective upon the marriage of the parties
To avoid challenges to the enforceability of the prenup, Ken White said that most attorneys advise that a premarital agreement should be drafted, reviewed and signed as early as possible before the marriage.
If you need independent counsel to create or review a prenuptial agreement
contact the lawyers at Shane and White.